Why You Should Convert Your Attic in to a Dust Proof Attic Room
Sometimes homeowners may consider the option of converting their attic into a fully enclosed dust proof attic  room to enable them to store their belongings in a dust free environment.
Many homeowners  don't have a lot of storage space in their homes and use their garage for storage. The problem with this is that their cars are parked outside due to space limits in the garage.
Creating Attic Storage can solve your storage problems 
Attic Lad WA specializes in creating Attic Storage to your Perth home. My attic storage packages start at just $1600. This includes an attic ladder and a 12 square metre basic attic storage platform. If you are concerned about the heat and the dust in your roof space. Then you might want to consider a fully enclosed dust proof attic storage room.
The benefits of a dust proof attic room 
Your belongings will be stored in a dust free environment.
The dust proof attic storage room is built out of an R rated insulation material. This helps to protect your belongings from the severe heat that most roof space's experience
A fully enclosed dust proof attic storage room will add real value to your Perth home whilst solving your storage problems.
Another 5 Star review  From a Happy  Customer on Facebook !
Paul is fantastic to deal with and offers prompt, professional service. Very efficient quoting and communication turnaround times, and even managed to squeeze us in his already hectic schedule.
Highly Recommend. 
Thanks Paul & Jackson, we're very happy with the result 
Thanks Lynda we are really pleased to hear you are happy with your new attic storage space 😀 and thank you so much for your business and great review. Regards Paul Attic Lad WA
Dust Proof Attic Storage Room by Attic Lad WA
Do you need  more storage at your Perth home? Then let Attic Lad WA  install you an attic ladder and create you some affordable  Storage space in your roof . Please do not hesitate to contact Paul on 0423 423 334 to get your free, no-obligation quote today.  Attic access ladder installations start from just $695.00. Attic ladder and 12 sq metres of Attic Flooring can be installed from only $1600. Dust proof attic room from $4200.  To check out my completed projects and to see my many Great Reviews, please visit me on Facebook, Houzz and Google my Business .  For more information about my attic ladder & attic storage installations, please visit my Attic Ladders page.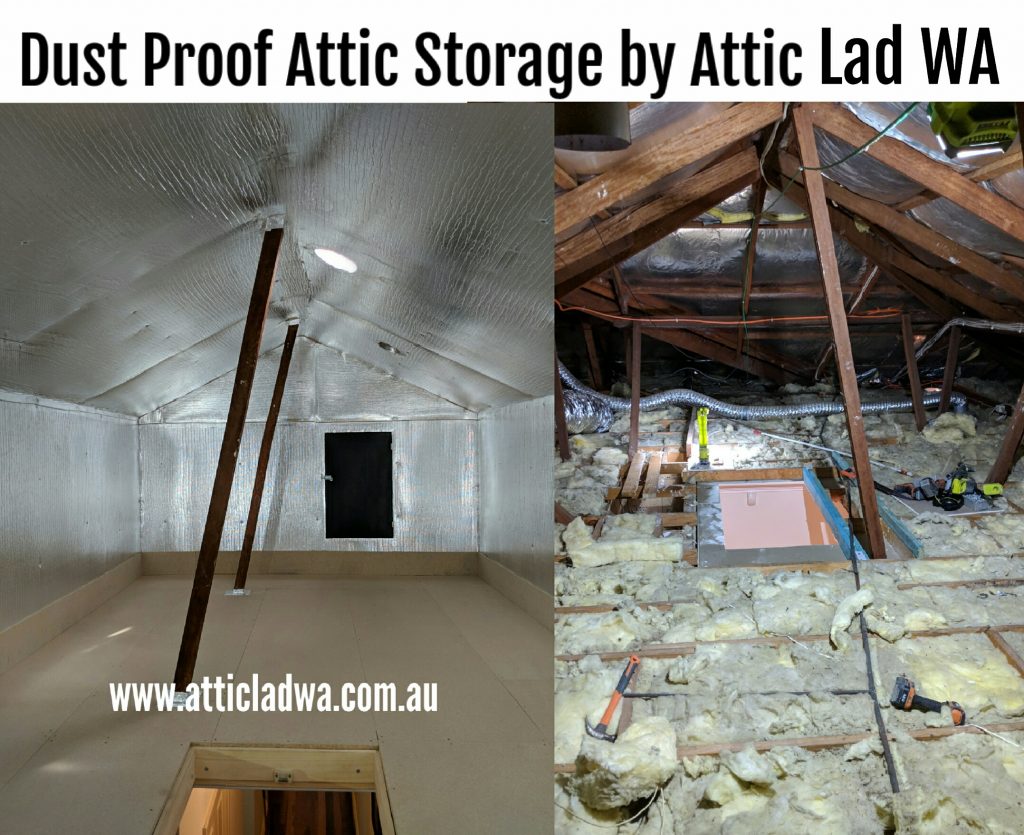 Product Review
Reviewer
Review Date
Reviewed Item
Rating