Attics Perth by Attic Lad WA
 Attics Perth.
Why Attic Lad WA can offer you the best value attic ladder and attic storage installation service:
I am one of the most client focused attic ladder and attic storage installers in Perth and its surrounding suburbs.
It has always been my vision, to provide the very best value attic ladder and attic storage installations.
My aim, is to offer very competitive prices. Excellent service, along with a customer focused approach to business.
My business has always been driven by a word- of- mouth campaign.
Positive recommendation and reviews from many of my happy customers have helped my business to grow.
 I like to think that I have the fastest response time in attic ladder and storage installations. 
 So if you need an Attic ladder or some Attic storage installed  at your home, Attic Lad WA is your partner of choice.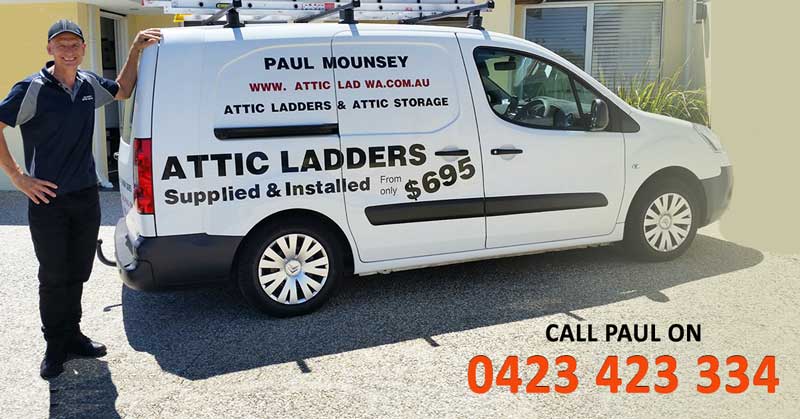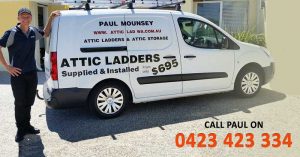 Attics Perth, by Attic Lad WA
Do you need an attic ladder or attic storage platform  installed at your home? Then don't hesitate to contact Paul on 0423 423 334 to get your free, no-obligation quote today.  Attic access ladder installations start from just $795.00. Attic ladder and 10sq meters of Attic Storage can be installed from only $2000. To check out my completed projects and to see my many great reviews, please visit me on Facebook.  and Google my Business For more information about my attic ladder & attic storage installations, please visit my Attic Ladders page