Loft Ladders with  Handrail – By Attic Lad WA
Loft Ladders with handrail, are safe and convenient to use, as the handrail makes it much safer when climbing up and down  the attic access ladder. All Attic Lad WA`s attic access ladders come with handrails as stranded for your convenience and safety.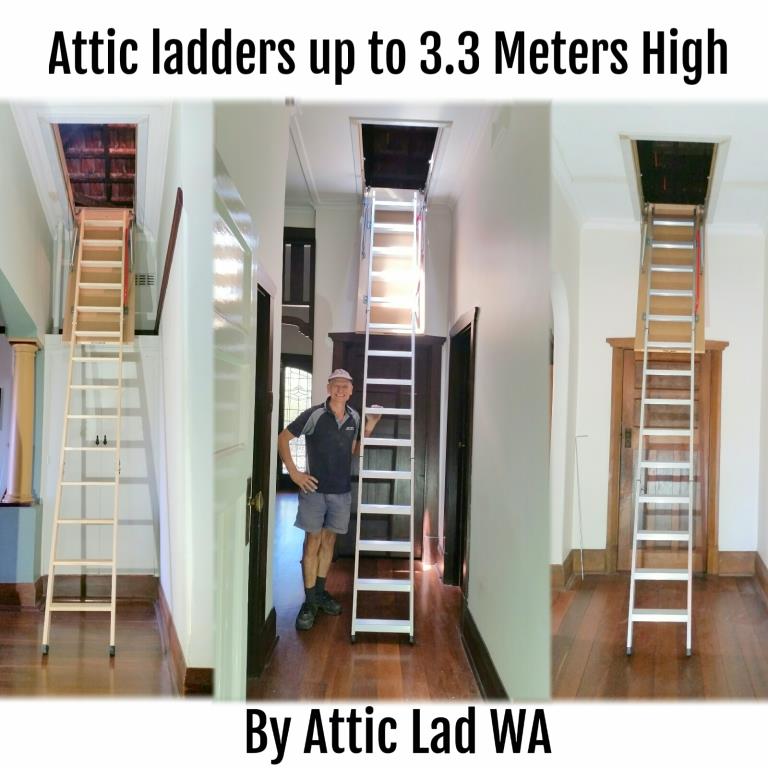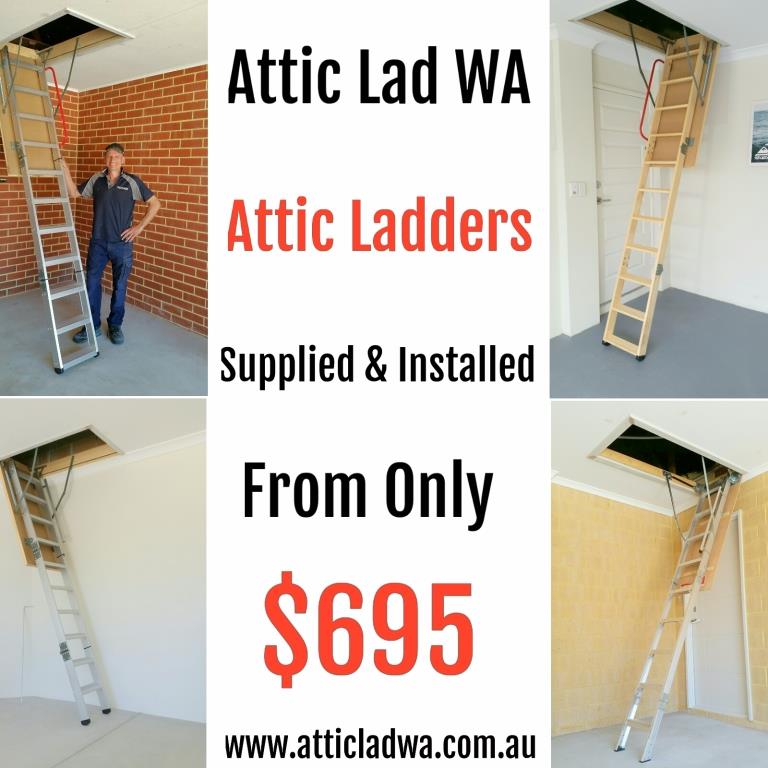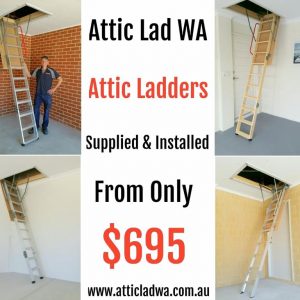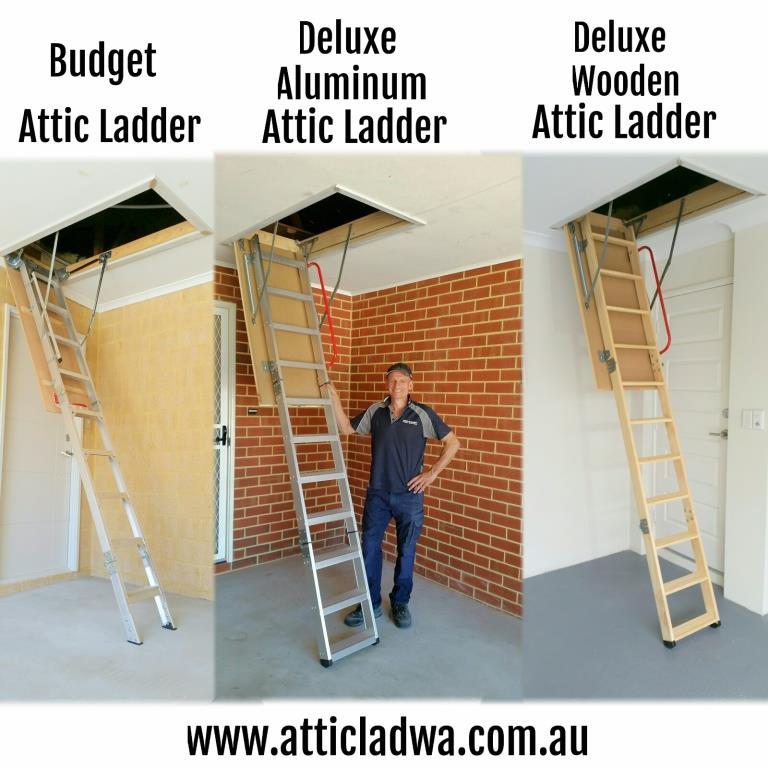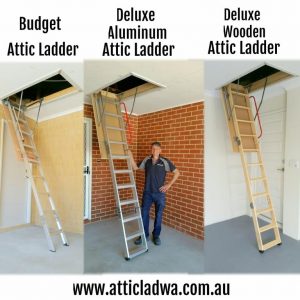 Top Tips From Attic Lad WA
Keeping your newly created Attic storage space organised and clutter free. The best way to do this is  Get  some plastic storage crates, these will stack on top of each other and protect your possessions from dust.
Loft Ladders with Handrail – By Attic Lad WA
Do you need a loft  ladder with handrail or some attic storage  installed at your home? Then don't hesitate to contact Paul on 0423 423 334 to get your free, no-obligation quote today. Attic ladder installations start from just $795.00. Attic ladder and 10sq meters of attic storage from only $1800. To check out my completed projects and to see my many great reviews, please visit me on Facebook. and Google my Business For more information about my attic ladder & attic storage installations, please visit my Attic Ladders page.