Attic Ladders Perth – by Attic Lad WA
Attic Ladders Perth by Attic Lad WA . This week has been busy for me working across Perth,  with attic ladders & attic storage installs. One of my  jobs was at Shenton Park for Kevin and his wife who had recently  done a massive renovation at their property.
After doing so, they found that they still needed extra storage space. I called around and gave them a free, no-obligation quote. Kevin and his wife commissioned me to install one of my quality wooden attic ladders and create 10 sq meters of light attic storage.
As you can see in the photo below. The wooden attic ladder was installed in the laundry area which worked out really well.  They now have easy access to their new storage area.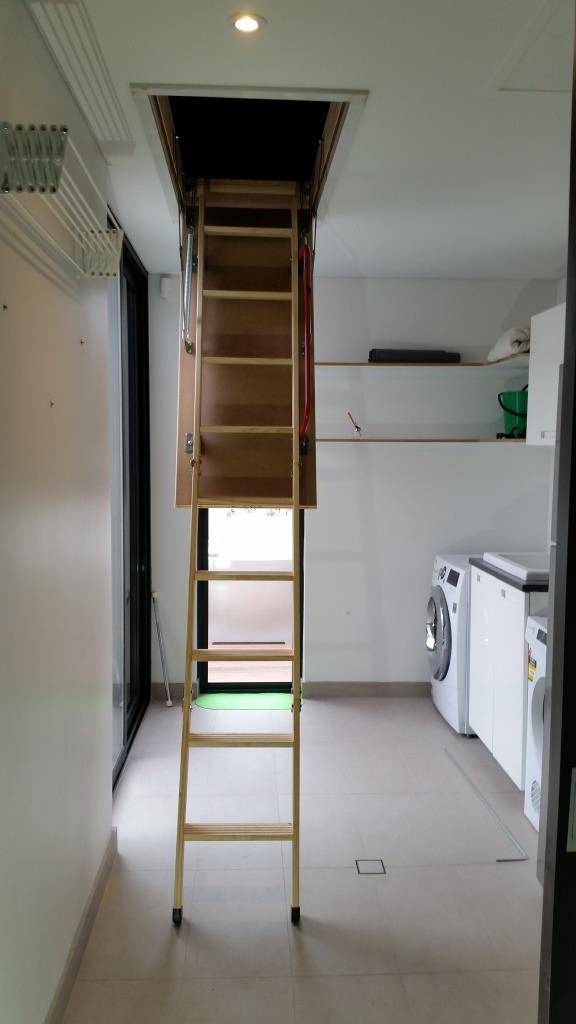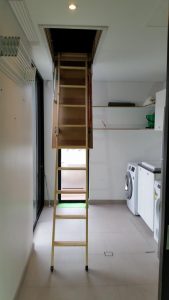 Here is what Kevin had to say about attic Lad WA on my Google My Business page
Paul put in attic access and storage space for us this week. It's a great job.
He is a tidy worker and punctual.
We are delighted and very happy to recommend him and his work.
Response from the owner Attic Lad WA
Thanks Kevin for your review of my business Attic Lad WA I am always pleased to hear my customers are happy with the work that I have carried out for them. Kind regards Paul Mounsey Attic Lad WA

Attic Ladders Perth by Attic Lad WA
Do you need an attic ladder or attic storage  installed at your home? Then don't hesitate to contact Paul on 0423 423 334 to get your free, no-obligation quote today. Attic ladder installations start from just $795.00. Attic ladder and 10sq meters of attic storage from only $2000. To check out my completed projects and to see my many great reviews, please visit me on Facebook.
For more information about my attic ladder & attic storage installations, please visit my Attic Ladders page.