Attic Storage Conversion Cost Perth By Attic lad WA
Attic storage conversion cost Perth. Are you looking at getting some attic storage to your Perth home and wondering how much it would cost you ? Attic Lad WA specializes in installing affordable attic ladders and attic storage across Perth WA.
The cost of Attic storage varies between companies depending on their operational cost and other factors. However, Attic Lad WA will always strive to provide you with the best value and services while keeping the cost of installations down. The way I do this is by buying my attic ladders in bulk direct from the manufacture. I don't employ high pressure salesmen. I don't have a showroom  and lots of staff and I am the only person you will deal with from internal inquiry until your attic ladder or attic storage is installed. That's why at Attic Lad WA I can install you an attic ladder from only $795 or 10 square meters of light attic storage from only $2000.
Attic Storage Conversion Cost Perth
At Attic Lad WA, my prices are very affordable. My attic ladder installation prices start from only $795.00. Attic ladder and 10sq meters of Attic storage start from only $2000.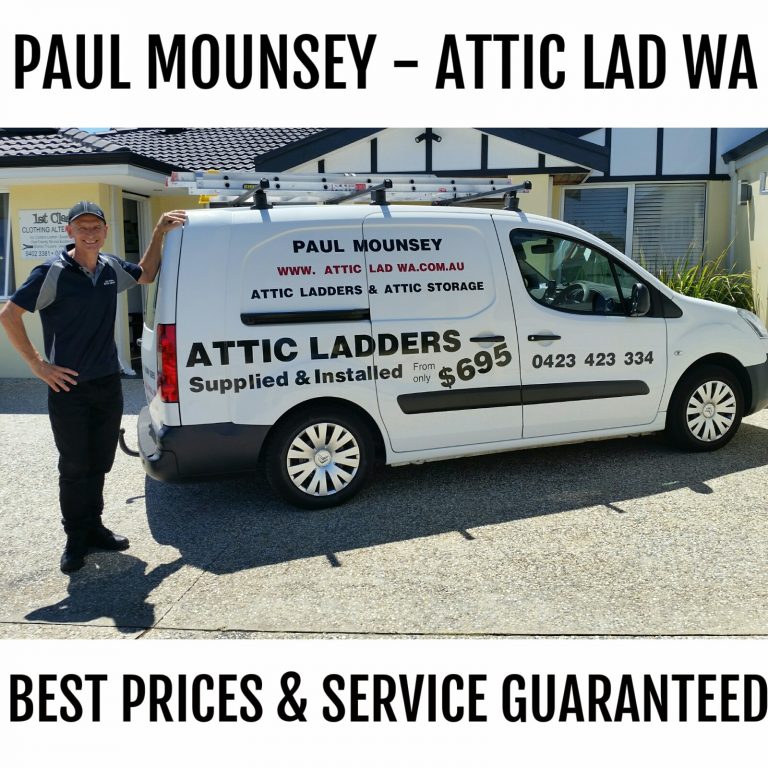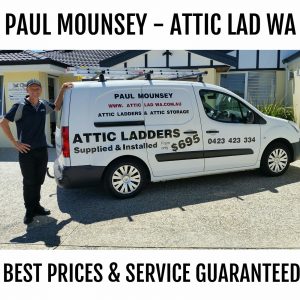 Attic Storage Conversion Cost Perth By Attic lad WA
Do you need more storage space ? Then let Attic Lad WA  install you an attic ladder and create you some attic storage space at your home? Please don't hesitate to contact Paul on 0423 423 334 to get your free, no-obligation quote today.  Attic access ladder installations start from just $795.00. Attic ladder and 10 sq meters of Attic Storage can be installed from only $2000. To check out my completed projects and to see my many Great Reviews, please visit me on Facebook, Houzz and Google my Business .  And for more information about my attic ladder & attic storage installations, please visit my Attic Ladders page