Roof Storage Perth by Attic Lad WA
One of my recent Roof Storage projects was for Phil & Jane who live at The Vines in the Swan Valley.  After inspecting Phil & Jane's roof space it was decided that the best place to install the attic stairs ladder was in the walk- in wardrobe in the main bedroom. Phil had opted for one of my aluminium extra wide attic ladder hatches which are ideal for getting bulky things in to the roof space. Once the attic stairs ladder was installed we were able to create 10 square meters of very usable roof storage in Phil & Jane's attic space. Also installed were two whirlybirds.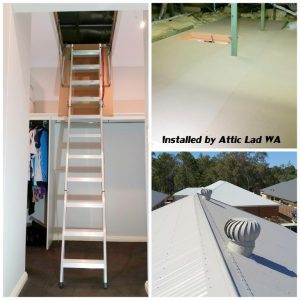 Roof Storage Ventilation
When getting Roof Storage, pay just a little more to have a whirlybird or a turbo-beam whirlybird installed. These types ; both ventilates, will help cool down your roof space. The turbo-beam acts as a natural skylight. These are my most popular whirlybirds that I install.  They cost only $250 fully installed.
Be sure to have your Whirlybird roof ventilator installed by a professional roof or attic specialist. They have the skills and experience to install it in the correct place for best cooling and lighting in the roof space.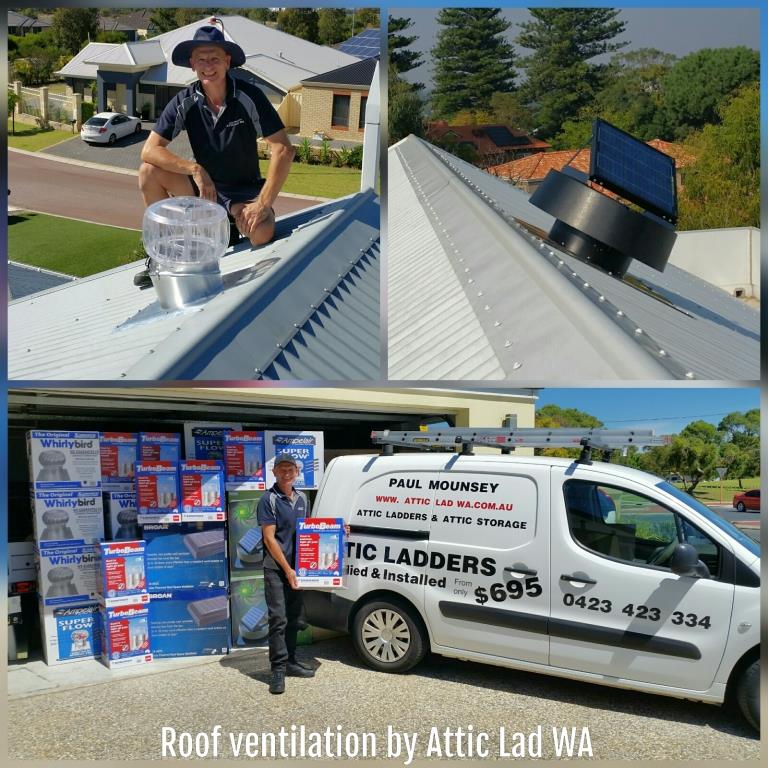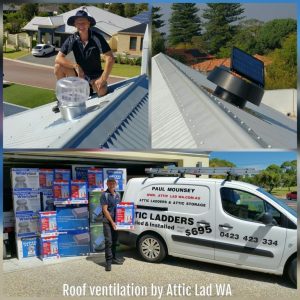 Roof Storage Cost Perth
At Attic Lad WA, my prices are very affordable. My attic ladder installation prices start from only $795.00. Attic ladder and 10sq meters of Attic storage start from only $2000.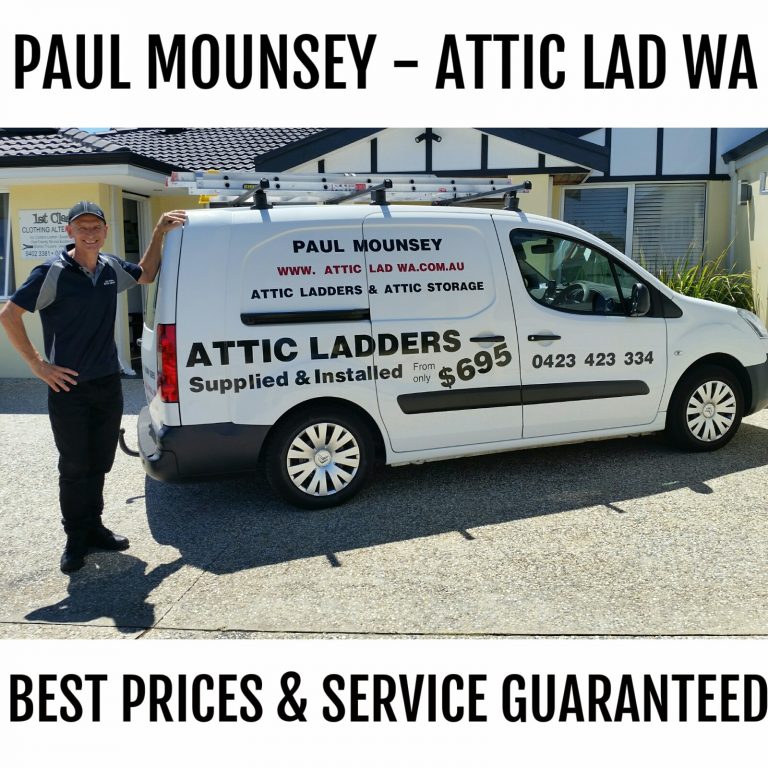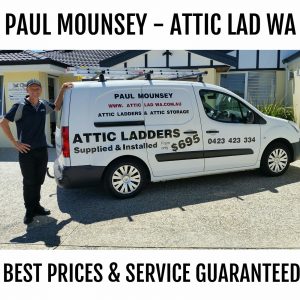 Roof Storage Conversion Cost Perth By Attic lad WA
Do you need more storage space ? Then let Attic Lad WA  install you an attic ladder and create you some Roof Storage space at your home? Please don't hesitate to contact Paul on 0423 423 334 to get your free, no-obligation quote today.  Attic access ladder installations start from just $795.00. Attic ladder and 10 sq meters of Attic Storage can be installed from only $2000. To check out my completed projects and to see my many Great Reviews, please visit me on Facebook, Houzz and Google my Business .  And for more information about my attic ladder & attic storage installations, please visit my Attic Ladders page