Attic Storage Room by Attic Lad WA
Could an Attic Storage Room be the answer to your storage wows?
Try as you might, keeping your home organised can be a tough job. It can be frustrating , attempting to get control of the clutter.  Finding easy storage ideas that are also practical and easy accessible can be a challenge too. There is nothing worse than overflowing rooms and garages where you can't park your car because of the clutter !
Attic Lad WA specializes in creating affordable attic storage in your roof space. 
One of my recent installs was for a family from The Vines, Ellenbrook.  They were desperate for more storage space.
Kathryn and Danny had found me on Facebook.  After contacting me I was more the happy to call round to see what we could achieve in their Attic.
Lucky for them they had a great roof space were we were able to create a very useful 20 square meter fully enclosed dust proof attic  room.
Check out Kathryn's Review from Facebook 
Paul and Jackson did an excellent job. We had 20 square meters installed in our ceiling and an extra whirlybird. The guys did it in two days and left the garage cleaner than they found it. We would highly recommend 
Attic Storage Room by Attic Lad WA  
Do you need  more storage space at your Perth home ?  Then let Attic Lad WA  install you an attic ladder and create you some Attic Storage . Please don't hesitate to contact Paul on 0423 423 334 to get your free, no-obligation quote today.  Attic access ladder installations start from just $795.00. Attic ladder and 10 sq meters of Attic Storage can be installed from only $2000. Dust proof attic storage room from $5200 To check out my completed projects and to see my many Great Reviews, please visit me on Facebook, Houzz and Google my Business .  If you would like more information about my attic ladder & attic storage installations, please visit my Attic Ladders page.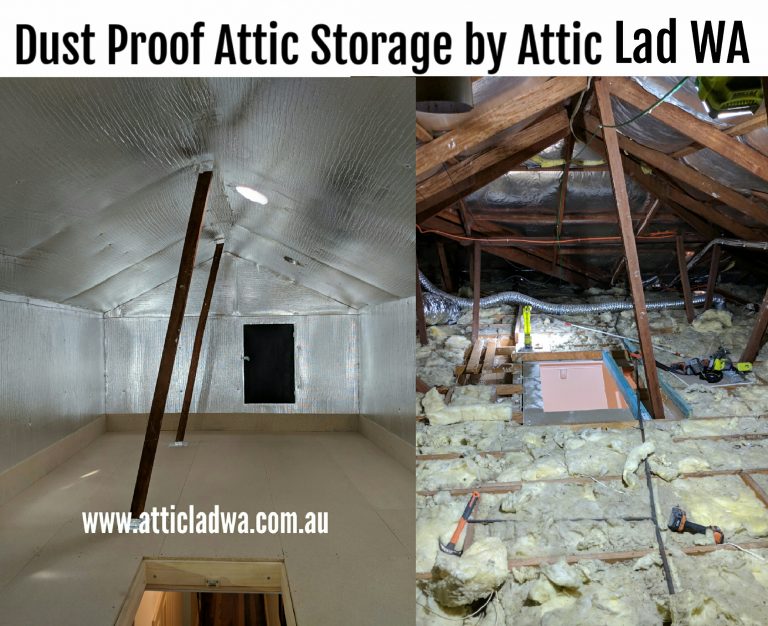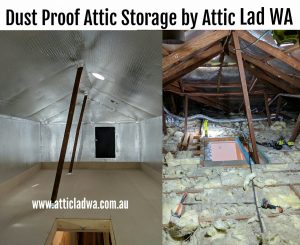 Product Review
Reviewer
Review Date
Reviewed Item
Rating