Attic Storage Space by Attic Lad WA
Having more storage in your home is easier with the installation of an attic ladder and some attic storage space by Attic Lad WA.  This low cost storage solution will help de'clutter your home and garage.
Are you living in Perth and its surrounding suburbs? Do you wish to have more storage space in your home and garage? Relax… Attic lad WA has the solution to that problem.
At Attic lad WA, I offer the very best value Attic Ladder & Attic storage installation service in Perth. I install quality Attic ladders and create much needed storage space all within your roof !
Recent Reviews from happy customers
Two of my recent jobs were for Greesh and Marissa. I was very pleased that they had found time to write on my Google business page and leave me a five star review. I would like to share my review with you. This is what they wrote:
Paul did an excellent job of building attic storage at our home over the weekend. I did not know how he did it but he actually managed our space for us. He offered us skill, talent, wisdom even beyond what we required. I am so grateful. You are a genius Paul.
Warm regards
Greesh from kewdale
Thank you Paul for your great job. It's indeed amazing. Prompt and efficient service does not come by often. We strongly recommend you contact Paul for your Attic storage installation.***** we love you Paul.. Keep doing your great job because you have got it.
Regards
Marissa from Stirling
There is nothing more satisfying for me then getting reviews from my customers. I am always pleased to hear that they are happy with the service I provide. As I am always available on request, I offer selfless service and guarantee you get the best of what you asked for and even more.
Attic Storage Space by Attic Lad WA
At Attic lad WA, my prices are very affordable. My Attic Ladder installation prices start from only $795.00. Attic ladder and 10sq meters of Attic storage start from only $2000.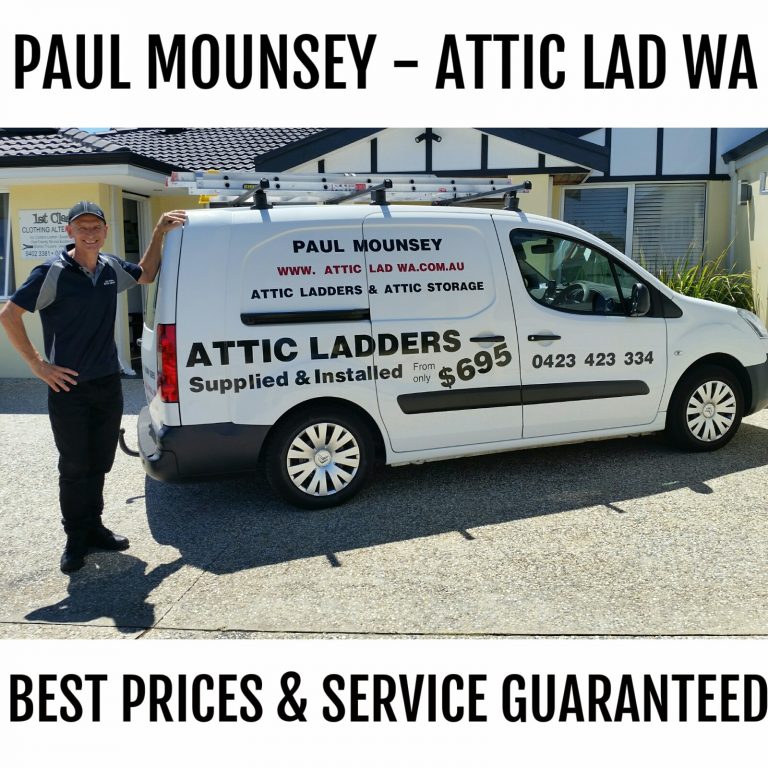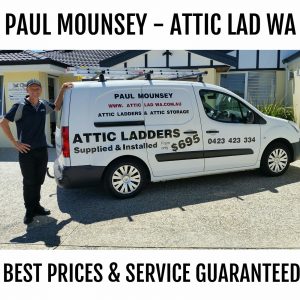 Attic Storage Space by Attic Lad WA
Do you need more storage space ? Then let Attic Lad WA  install you an attic ladder and create you some attic storage space at your home? Please  don't hesitate to contact Paul on 0423 423 334 to get your free, no-obligation quote today.  Attic access ladder installations start from just $795.00. Attic ladder and 10 sq meters of Attic Storage can be installed from only $2000. To check out my completed projects and to see my many Great Reviews, please visit me on Facebook, Houzz and Google my Business .  And for more information about my attic ladder & attic storage installations, please visit my Attic Ladders page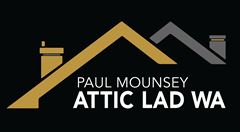 Product Review
Reviewer
Review Date
Reviewed Item
Rating