Best Value Attic Ladder Installer Perth WA
Attic Lad,Best Value Attic Ladder Installer Perth WA. There are many Attic ladder installers and suppliers in Perth Western Australia. But, if you choose  Attic Lad to install your attic ladder or attic storage. It will be done professionally, by a tradesman who takes pride  in every job he does. I pride myself on offering the best value attic ladder and attic storage installation service in Perth.
I  recently had the pleasure of installing an Attic Ladder & Attic Storage for a lovely Italian  family at Morley. On this occasion the attic ladder was installed into the main hallway. As this part of the house had the best roof space. Once the ladder was installed I was able to create a 10 square meter attic storage platform. The air conditioning ducting on this install also needed moving and extending. This was not a problem as I stock different sizes of ducting. When the install was complete the owner  Adriano was so happy with his new attic ladder, attic storage and my service. He took to Facebook to leave me a very nice five star review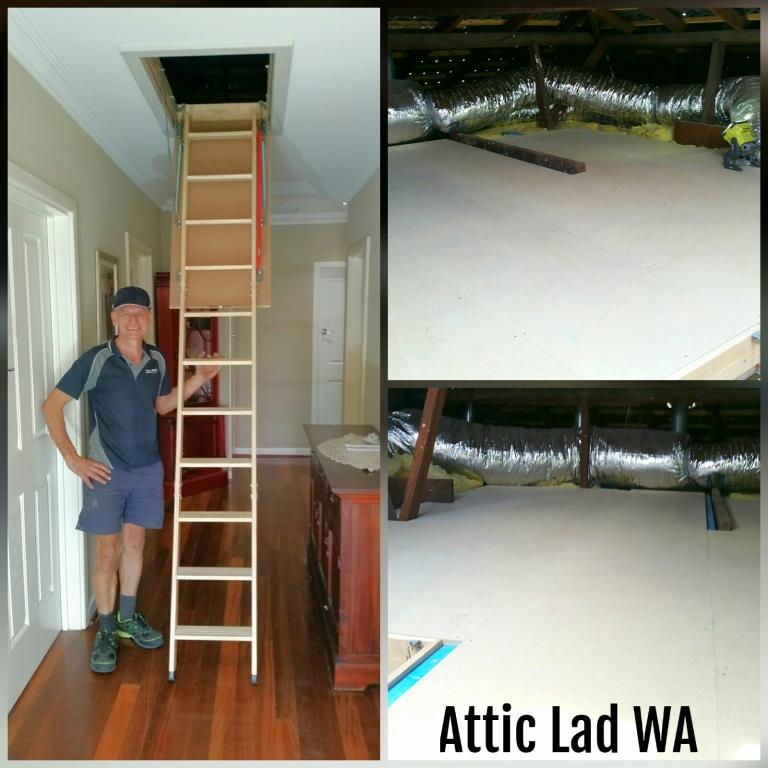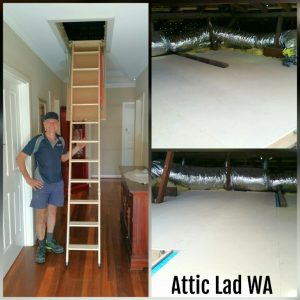 What can I say
Paul is amazing!!!!
After dealing with many useless so called tradesmen over the years it was an absolute breath of fresh air dealing with him
Tardy,honest,attention to detail second to none,and nothings to hard and a gentleman
Not to mention very reasonably priced 
Went out of his way above and beyond
And one of the cleanest tradesmen I've ever seen,couldn't even tell he had been here!!!! Except for the awesome new storage space!!!
Can thoroughly and will be recommending him to everyone and anyone
Nice to know there are still highly skilled and honest tradesmen like paul still out there
Thanks again paul!!!!!!!
One very happy customer !!!!
Best Value Attic Ladder Installer Perth WA
Do you need the Best Value Attic Ladder Installer Perth WA  to install you an attic ladder or attic storage platform  at your home? Then don't hesitate to contact Paul on 0423 423 334 to get your free, no-obligation quote today.  Attic access ladder installations start from just $795.00. Attic ladder and 10sq meters of Attic Storage can be installed from only $2000. To check out my completed projects and to see my many great reviews, please visit me on Facebook.  and Google my Business For more information about my attic ladder & attic storage installations, please visit my Attic Ladders page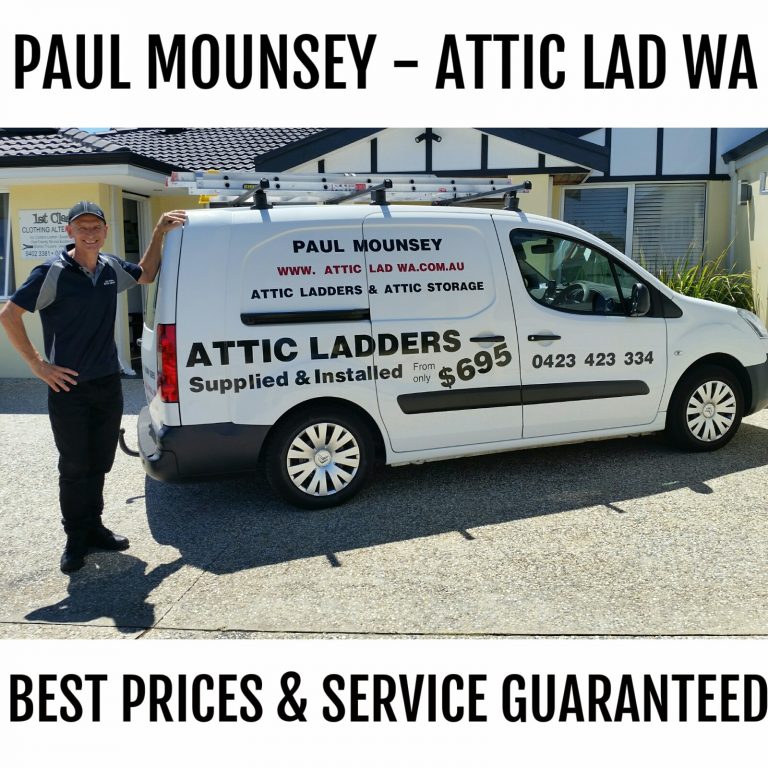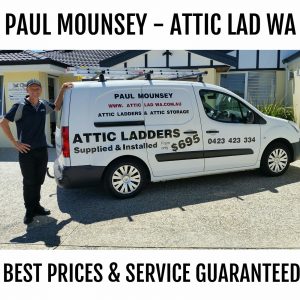 Product Review
Reviewer
Review Date
Reviewed Item
Best Value Attic Ladder Installer Perth WA
Rating