Dust Proof Attic Storage Room by Attic Lad WA. Your Attic Storage Specialist.
Could a dust proof attic storage room be the answer to your storage problems ? 
Many Perth homes are bursting at the seams due to lack of storage space . Nearly ten percent of all Perth households rent an outside storage unit, and the storage industry is not cheap !
Many of us complain that we simply don't have enough storage space. There are many commonly overlooked spaces in the home, like your attic that can be remodeled in to a dust proof attic storage room to provide that extra storage space.
Your attic is a prime area for storage, and most of them can be converted, into a dust proof attic storage room. The main difficulty with attic storage is having a safe access to it. With the installation of an attic ladder, this will give you the safe access to allow entrance up to the attic storage space above.
Dust Proof Attic Storage Room Install at Ocean Reef
One of my recent dust proof attic storage room installs was for a client in Ocean Reef. This install was not a straight forward job, as it was in a timber truss frame roof with a suspended ceiling. Once the owner was happy with my recommendations. The attic access ladder was installed into the garage with the dust proof attic storage room above the main house.  The install was completed with out any problems. The owner Brett was so happy with the job that he left a fantastic review on my Facebook page.
Paul completed a very difficult sealed dust proof attic at our home in Ocean Reef. His work ethic and quality of work cannot be questioned. I would have no hesitation in recommending Paul to anyone seeking work like this. It was a total professional job and much more difficult than first thought but that was no issue to Paul. . We are very pleased with the result.
Getting feed back from my customers is very important to me. So I am always please to here they are happy with the service in provide.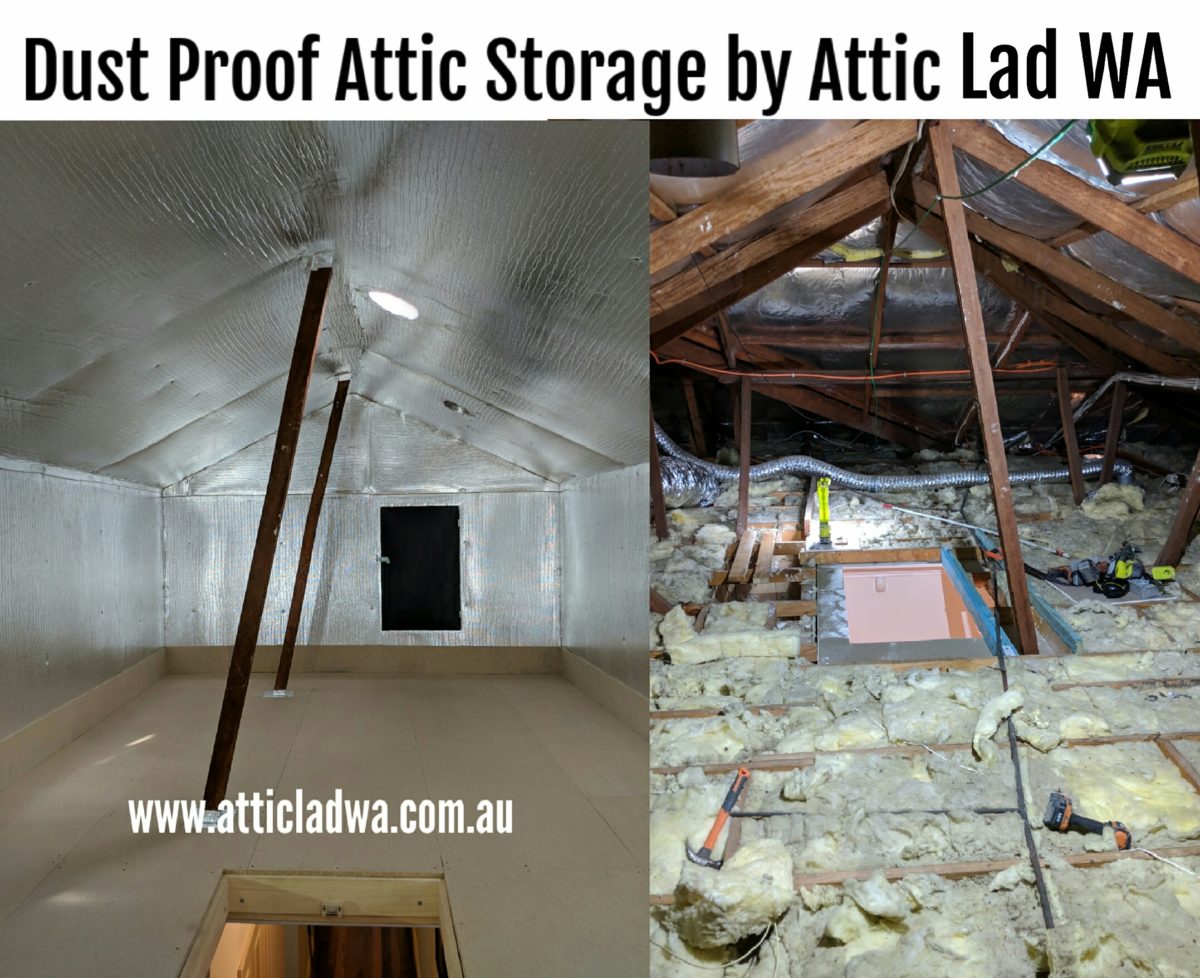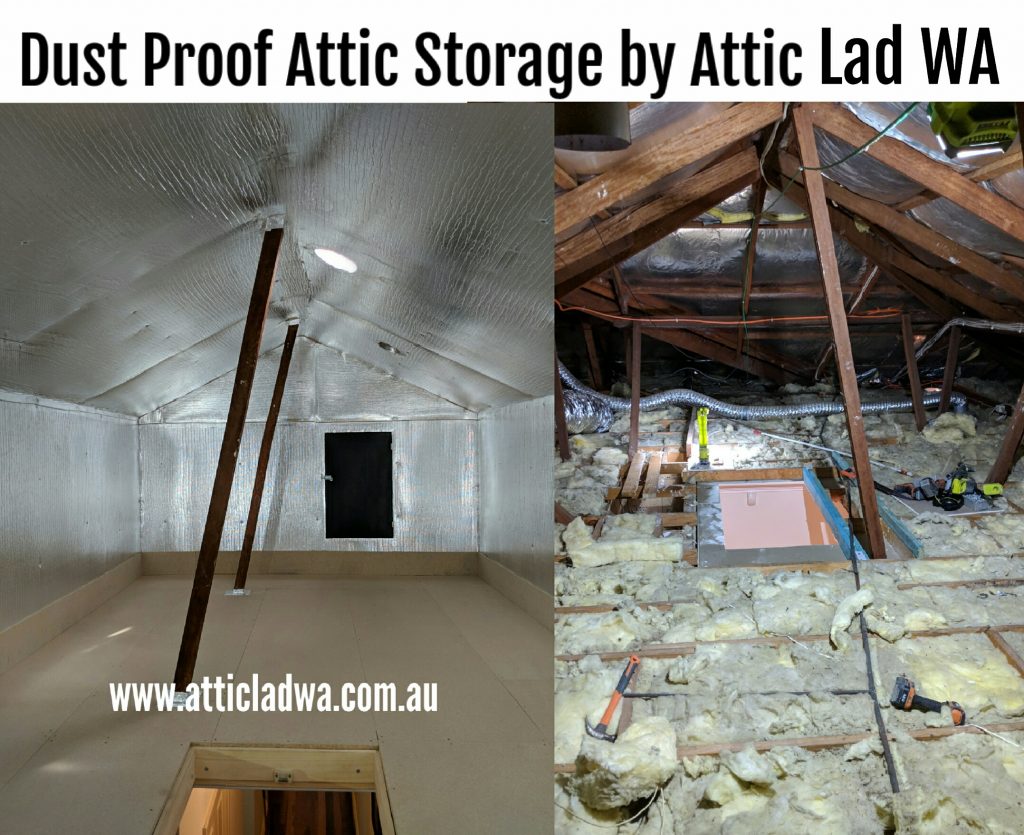 Dust Proof Attic Storage Room by Attic Lad WA
Do you need  a dust proof attic storage room installed at your Perth home ? Then let Attic Lad WA  install you an attic ladder and create you some Attic Storage . Please don't hesitate to contact Paul on 0423 423 334 to get your free, no-obligation quote today.  Attic access ladder installations start from just $795.00. Attic ladder and 10 sq meters of Attic Storage can be installed from only $2000. Dust proof attic storage room from $5200 To check out my completed projects and to see my many Great Reviews, please visit me on Facebook, Houzz and Google my Business .  And for more information about my attic ladder & attic storage installations, please visit my Attic Ladders page
Attic access ladder supplied and installed from $795
Attic ladder & 10 sq meters of attic storage from $2000
10 sq meters Dust proof attic storage room from $5200
Whirlybirds supplied and installed from $250
SolarKing attic Extraction fans supplied & installed from $795
If you would like more information or a no obligation free quote, please feel free to contact me on 0423423334 Regards Paul Attic Lad WA
Product Review
Reviewer
Review Date
Reviewed Item
Dust Proof Attic Storage Room
Rating