Storage Ideas and Solutions by Attic Lad WA
When you need storage ideas and solutions, you naturally look at reviews online, Attic Lad WA provide a 5 star service installing attic ladders in your home. We also provide an extra service installing solar roof vents to ensure we can make your new attic storage as comfortable as possible.
Benefits of Solar vents
– Expands the life of your roof by reducing consultation build up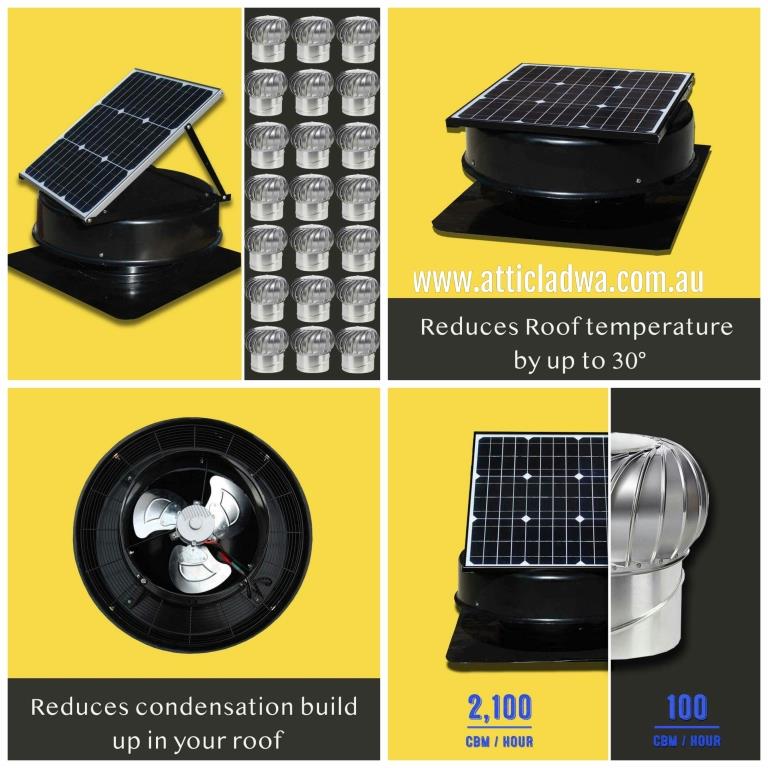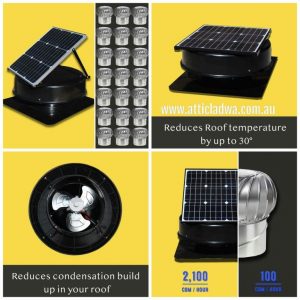 – Free to operate and will also bring your electricity bills down
– Providing you with a comfier home throughout the year
We recently did 2 jobs in Wanneroo where both clients needed solar vents installed to ensure their roof space was kept at an average temperature. Both clients also requested us to install a wider attic ladder hatch. We like to keep our clients happy so we completed their request in great time.
Andy Hughes recommends Paul Mounsey Attic Lad WA Attic ladder & Attic Storage installations.
"Paul and Jacko installed a ladder from the garage and 17m2 of decking as well as a solar extraction fan to keep the temperature down in the roof space. Over the moon with the result, fast, tidy and very well priced, thanks again lads."
By installing these attic ladders we have provided both properties with extra room for storage solutions.  The solar vents have also provided both properties with a cooler home in summer by replacing the hot air in the roof space thus then providing a warmer home in winter . Completing both these jobs we have now added value to their homes.
Do you need some storage ideas and solutions in your home? Then let Attic Lad WA  install you an attic ladder and create you some Roof Storage space at your home? Please don't hesitate to contact Paul on 0423 423 334 to get your free, no-obligation quote today.  Attic access ladder installations start from just $795.00. Attic ladder and 10 sq meters of Attic Storage can be installed from only $2000. To check out my completed projects and to see my many Great Reviews, please visit me on Facebook, Houzz and Google my Business .  And for more information about my attic ladder & attic storage installations, please visit my Attic Ladders page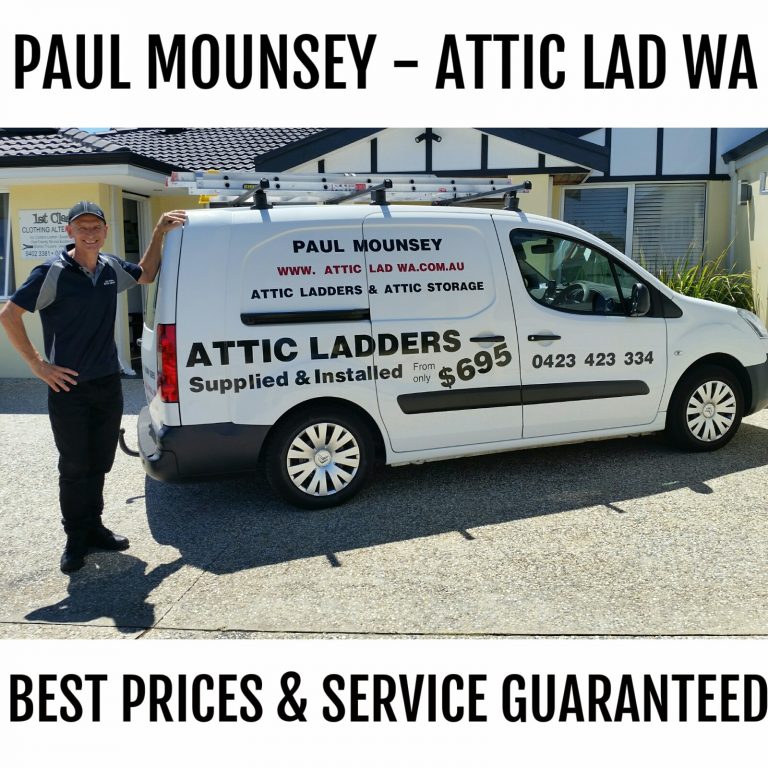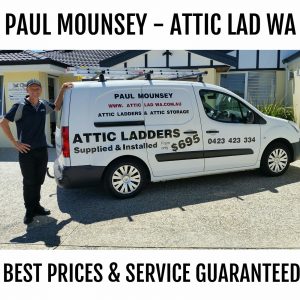 Product Review
Reviewer
Review Date
Reviewed Item
Storage ideas and solutions
Rating