Roof Space  Ladders Professionally Installed by Attic Lad WA
Roof Space Ladders are a great way of gaining a safe and easy access to a all new storage area in your roof space. Two of my recent installs were in the northern suburbs of Perth. Lucky for me both jobs were less than 15 min from my home. My first job was at Mindaria were the owner Clair who wanted one of me quality aluminium roof space ladders installed in to a down stairs hallway.
The second install was just 5 min down the road at Kinross which lucky for me was on my way home. The roof space ladder I installed at this property  was one of my wooden attic access  ladders which was installed in to the laundry room. Both of my customers were really  happy with there new roof space ladders.  I was really pleased when they both left me 5 star reviews on my Facebook. page.
Customers review of Attic Lad WA
Thanks so much for the quick and professional install of our attic ladder and roof whirl y bird on Friday Paul. It's brilliant and my husband was very impressed. Also really appreciate you fixing our front door issue – that was above and beyond the scope of the job and a real bonus! . Also grateful to find out your wife does clothes alterations – please text me her details as I will definitely be using her. Much appreciated. Claire – Mindarie
Elliot Hope Just had Paul out to do our loft ladder and wow what an amazing job he's done! Very professional and very tidy with clean up and workmanship. Definitely recommend him to anyone. Thanks again Paul
Top Tips From Attic Lad WA
Keeping your newly created Attic storage space organised and clutter free. The best way to do this is  Get  some plastic storage crates, these will stack on top of each other and protect your possessions from dust.
Roof Space  Ladders
Do you need an attic ladder or attic storage  installed at your home? Then don't hesitate to contact Paul on 0423 423 334 to get your free, no-obligation quote today .Roof space ladders  start from just $795.00 fully installed. Attic ladder and 10sq meters of attic storage from only $2000. To check out my completed projects and to see my many great reviews, please visit me on Facebook. & Google my Business .For more information about my attic ladder & attic storage installations, please visit my Attic Ladders page.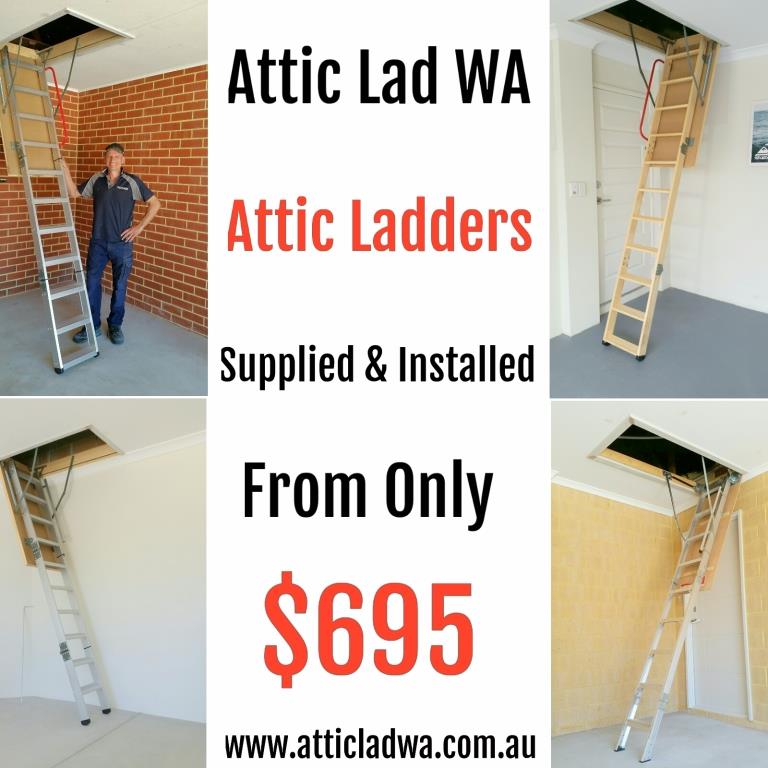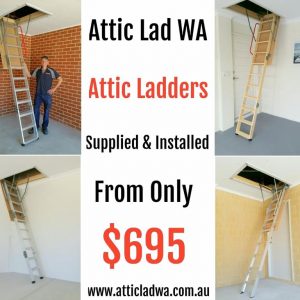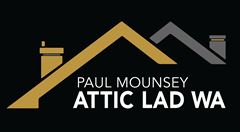 Product Review
Reviewer
Review Date
Reviewed Item
Rating