Perth Attic Storage by Attic Lad WA
Perth attic storage by Attic Lad WA is a affordable storage solution which will help to solve your storage problems. Not only will you get more storage space, it can give your home an edge over others when it comes time to sell.
One of the main benefits of creating  storage in your roof space is,You'll get more liveable space in your home while getting rid of clutter. It's a win-win!
One of my recent Perth Attic Storage installs was for a recently widowed lady in Clarkson. Sarah had recently moved to Perth after losing her husband. She was very nervous about having it done as she had never had to deal with tradesman's before. After lots of questions I was able to put her mind at rest. Sarah wanted her belongings to be stored in a safe environment. So after going through the different attic ladder and attic storage options with her, she settled on the dust proof attic storage option. Under her circumstances it was definitely the best choice.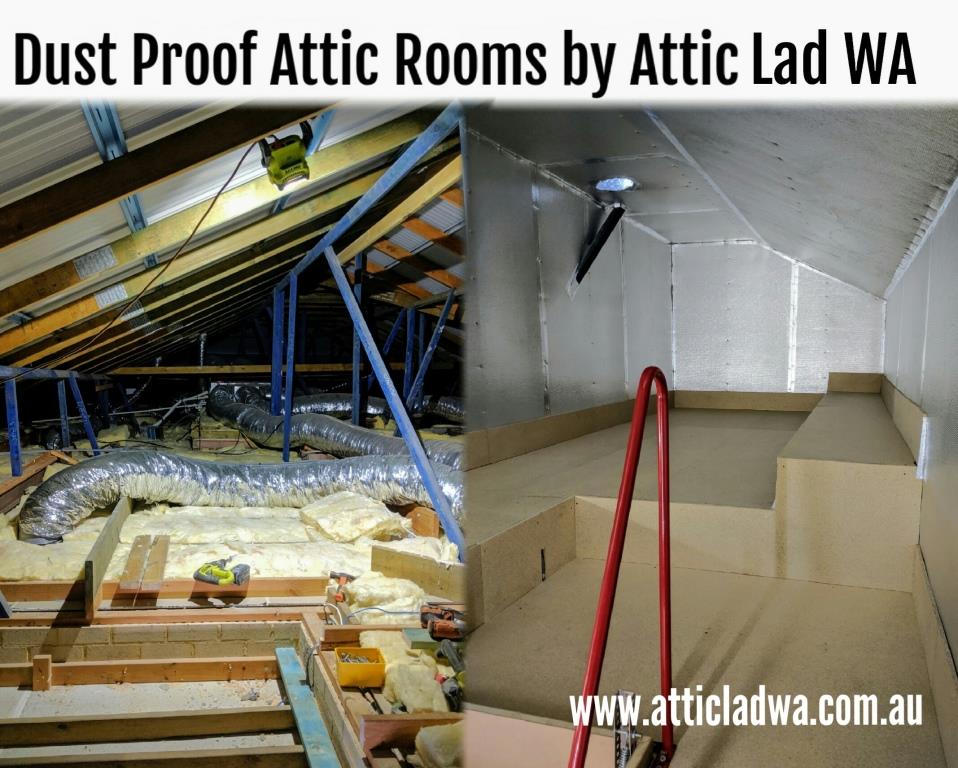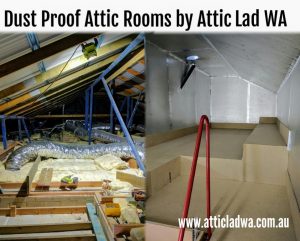 Check out Sarah's review below on my Facebook Page   
Being a recent Widow I am not use to not having my husband to talk things over with. I was very nervous being in a new state and employing a tradesman. I was very lucky to find a true gentleman who does amazing work. He answered every one of my endless questions. Put my mind at rest at every step. The workmanship is wonderful. The extra space for storage is amazing. 
Highly recommend Paul from Attic Lad WA
Reply on Facebook to Sarah's Review
Thanks for your kind words Sarah, I am really pleased to hear I was able to help you out. We are very grateful for your business and for choosing us to create your dust proof attic storage room.It been a really pleasure working for you. Regards Paul Attic Lad WA ?
Perth Attic Storage Room by Attic Lad WA  
Do you need  more storage space at your Perth home ?  Then let Attic Lad WA  install you an attic ladder and create you some Attic Storage . Please don't hesitate to contact Paul on 0423 423 334 to get your free, no-obligation quote today.  Attic access ladder installations start from just $795.00. Attic ladder and 10 sq meters of Attic Storage can be installed from only $2000. Dust proof attic storage room from $5200 To check out my completed projects and to see my many Great Reviews, please visit me on Facebook, Houzz and Google my Business .  If you would like more information about my attic ladder & attic storage installations, please visit my Attic Ladders page.
Product Review
Reviewer
Review Date
Reviewed Item
Rating